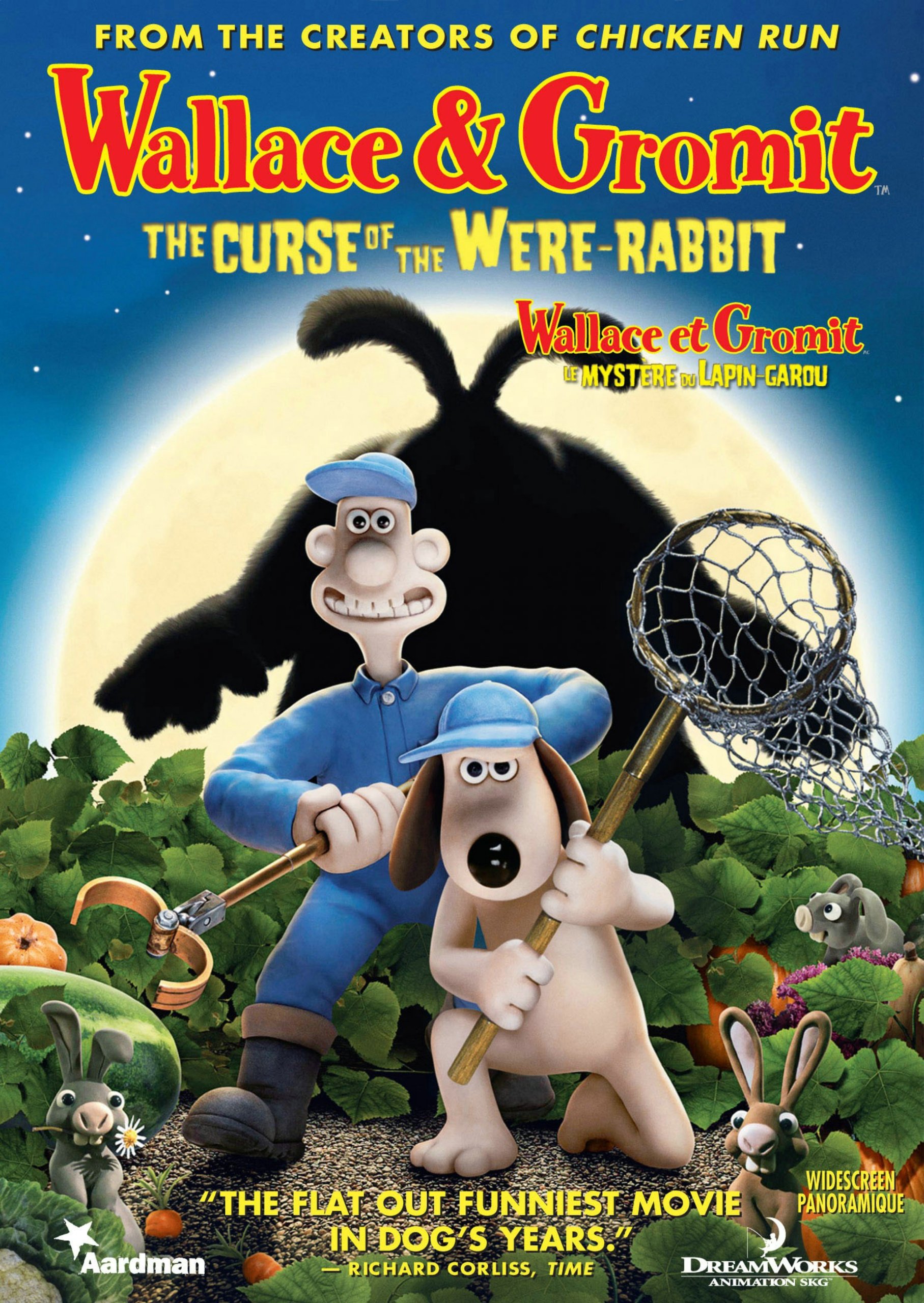 Figure 1: Movie Poster
[
Still Image]
Wallace and Gromit- The Curse of The Were Rabbit (2005) is a British stop-motion animated comedy film directed by Nick Park and Steve Box. It was a successful film as it bagged several prestigious awards including, to name a few, Best Animated Feature Film at the 78th Academy Awards, Best British Film at the 59th British Academy Film Awards and also Best Comedy Film at the British Comedy Awards.
Wallace and Gromit- The Curse of The Were Rabbit
(2005) follows quirky inventor named Wallace and his mute but smart dog, Gromit, who owns a small pest control business. Their mission is to find the mutant rabbit that seemed to be sabotaging the villagers' plantation of vegetables of which they were entering for, in an annual vegetable competition.
It is a light hearted film filled with British humour which made it a joy to watch. Additionally, the use of stop motion made it more stylized and visually captivating. The quality the stop motion produced from this film made it a film to remember as it has a certain charm ingrained in it. This is also one of many reasons why this film was a success. A film for all ages because of its entertaining visuals and comedic entity that comes with it and definitely recommended.
List of Illustration:
Wallace and Gromit- The Curse of The Were Rabbit

(2005)

[Poster] at
http://www.dvdsreleasedates.com/covers/wallace-and-gromit-the-curse-of-the-were-rabbit-dvd-cover-24.jpg (Accessed on 7 May 2015)